January 17, 2022
3 minute read
Covid-19 is continuing to take its toll around the globe. Inflation, supply chain issues and labor shortages are impacting nearly every aspect of society, and unfortunately that includes auto insurance.
In this post, we will take a look at several key factors impacting auto insurance premiums. We'll also explain how we can help you navigate a potential increase in rates.
Why are auto insurance rates increasing?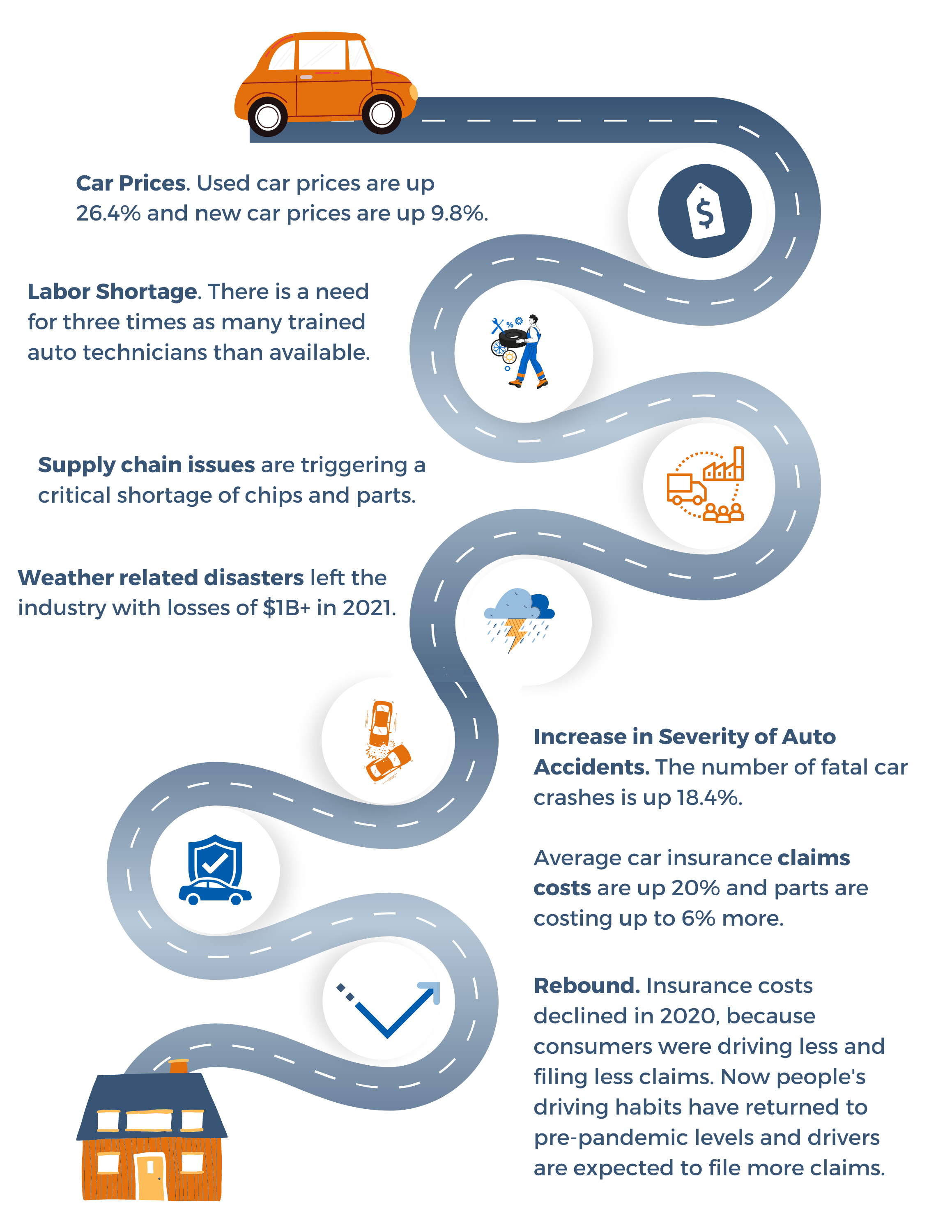 *Information provided by Travelers.
So, what can be done?
Call us so that we can conduct a comprehensive coverage review with you. We will make sure you have the best insurance for your needs. We may even have discounts that could decrease your premiums.
We may be able to shop for a new carrier for you. Getting quotes from a few carriers might help us find a lower rate and a policy that still fits your needs.
Even if we can't offset your auto insurance increase, we may be able to find savings on your homeowners insurance or renters insurance policy.
Reviewing your entire insurance portfolio is a good way to make sure you are properly insured but not overpaying for coverage.
Our goal at Chalmers is to make insurance simple, and be an advocate for you. We will continue to keep you updated as the current market shifts and evolves.
Reach out to us with any questions! We look forward to hearing from you: 1-800-360-3000.